Home security issues are getting more and more attention, security doors, security windows, invisible anti-theft windows and other anti-theft products came into being. Anti-theft windows are the guarantee of our home security. Generally, the owners of low-rise residential houses will install anti-theft windows during home renovation. However, there are many types of anti-theft windows on the market. Which type of anti-theft window is suitable for home decoration? Faced with so many anti-theft windows on the market, how do you choose security windows? So, what kind of security window is better ?

1, iron anti-theft window:

It can be called iron art, iron flower, etc. It is a net-shaped anti-theft window completely made of iron bent and welded. The iron or iron sheet is generally used, depending on the preference of consumers. The iron security window is rusted, so it needs to be painted on the surface to prevent it from rusting.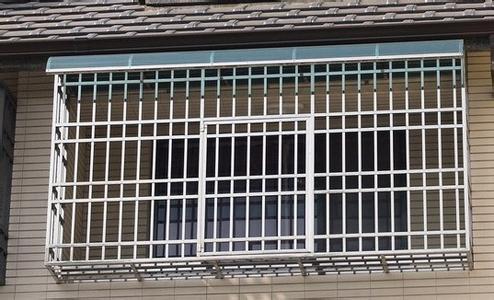 2, stainless steel security window:

A very common anti-theft window, as long as we walk in the street, you can see its presence everywhere. Stainless steel anti-theft window to solve the iron security window rust troubles. However, there are obvious deficiencies in the art form. Generally, the tube and the Fangtong are intertwined with each other. Therefore, people habitually call it a birdcage-type anti-theft window.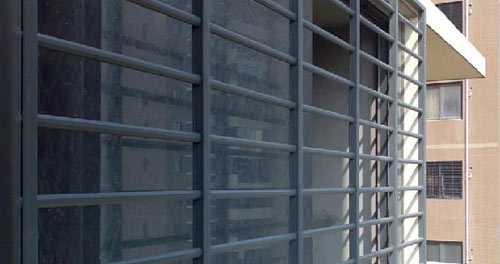 3, aluminum alloy security window:

It is inherited from the advantages of iron and stainless steel anti-theft window products. It has very good anti-theft performance, and has the characteristics of stainless, various styles, and rich colors. It is one of the most popular anti-theft windows.

4, zinc alloy anti-theft window:

Refers to the use of zinc alloy material made of anti-theft window, due to its high strength, high hardness, beautiful appearance, bright color and other advantages, has now become a party and government units, business families widely used mainstream products. Traditional anti-theft windows require the use of welding and other process technologies, and the texture is soft, easy to rust, and the color is single. The zinc alloy anti-theft window perfectly solves the shortcomings of traditional anti-theft windows, and its low price makes it an alternative to traditional anti-theft window materials.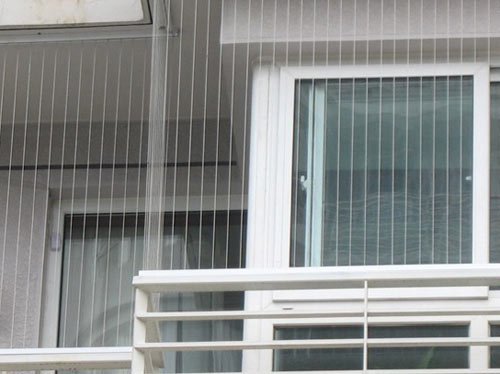 5, invisible anti-theft window:

It is to solve the problem that the community is not allowed to install traditional anti-theft windows, and a replacement product was invented. The steel wire surrounds the structure and makes the anti-theft window enter the era of invisibility.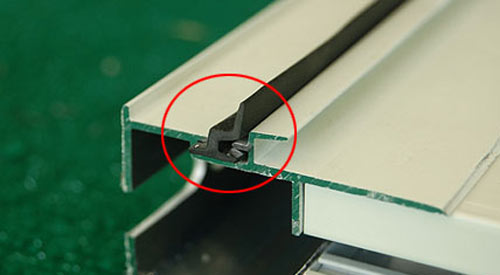 Anti-theft window to buy tips:

1, see "double certification"

Whether the anti-theft window passes the double inspection of quality inspection and public security, it has obtained the "Product Quality Inspection Certificate" and "Technical Protection Product Sales License."

2, compare materials and materials

On the surface, each manufacturer's invisible safety net seems to be the same in appearance. In fact, there is a big difference. It is necessary to carefully compare the material and materials of the invisible safety net in order to distinguish the advantages and disadvantages.

3, pay attention to the choice of special steel wire (invisible protection net)

One of the factors that determine the quality of steel wire is the material of the steel wire. The best corrosion resistant steel wire on the market today is 316 stainless steel wire, followed by 304 stainless steel wire. The service life of the invisible shield of these two steel wires can reach 10 years or more. The current market, some of the low-cost steel, mostly 302 stainless steel or high-grade steel, the stealth protective net of these two kinds of steel wire is less than two years of service life, and some even less than half a year to start rusting.

4, pay attention to compare the installation quality

Anti-theft windows are not molded products like color TVs and refrigerators. It requires construction and installation to achieve anti-theft protection performance. The installation quality has a great impact on anti-theft performance.

Editor's summary: What kind of good information about the anti-theft window is introduced here for everyone, I hope this article helps everyone. If you still have something you don't understand, you can leave a message to Xiaobian at the bottom. We will answer your questions as soon as possible.

Security window stainless steel security window

Here you can find the related products in Starry Sky Cone Cutter, we are professional manufacturer of Cone Cutter ,Carbide Insert Bits,Roller Cutters For Hole Opener,Starry Sky Cone Cutter. We focused on international export product development, production and sales. We have improved quality control processes of Starry Sky Cone Cutter to ensure each export qualified product.

If you want to know more about the products in Starry Sky Cone Cutter, please click the product details to view parameters, models, pictures, prices and other information about Cone Cutter,Carbide Insert Bits,Roller Cutters For Hole Opener ,Starry Sky Cone Cutter.

Whatever you are a group or individual, we will do our best to provide you with accurate and comprehensive message about Starry Sky Cone Cutter!

Starry Sky Cone Cutter

Cone Cutter,Carbide Insert Bits,Roller Cutters For Hole Opener,Starry Sky Cone Cutter

CANGZHOU GREAT DRILL BITS CO., LTD , https://www.triconerockbits.com