The quality of bathroom products directly affects the people's shower mood. No one wants to get along with a quality, quality, appearance and other aspects of sanitary products that get along every day, so choose a quality, appearance and other superior bathroom The products are the friends who are currently carrying out home improvement. The following small series introduces a well-known bathroom brand Ausman bathroom, so that you fully understand how Ausman shower .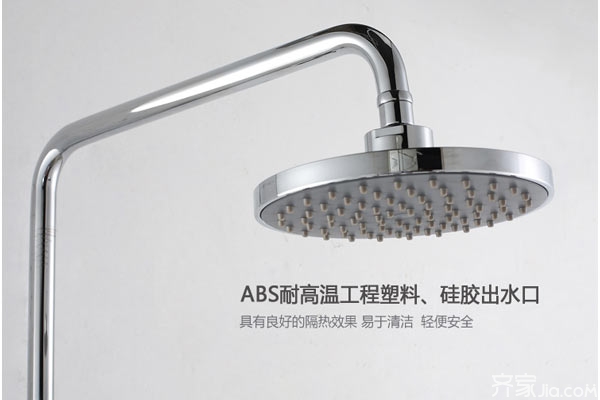 How do Ausman Showers

1 、Ausman bathroom introduction

Ausman sanitary ware brand was established in 2001. The companies are in Kaiping, Guangdong. The main products are: sanitary wares, bathroom accessories, hardware faucets, leisure sanitary ware, bathroom furniture, shower rooms, pendants, basins, toilets, bathroom cabinets, etc. Sanitary ware supplies.

In 2010, Ausman Sanitary Ware will also adopt the design concept of water-saving research and development. It will integrate low-carbon environmental protection concepts in product design, quality, technology, and product packaging, and be exclusively developed as the "world's most popular" in and outside the industry. "Water toilets" are designed to allow more families to use water-saving sanitary products and contribute to the global water-saving business.

After several years of hard work and development, the Ausman bathroom brand's water saving sanitary ware promotion activities once again brought Ausman's water-saving products to millions of households, set a benchmark for water-saving sanitary ware, and became the leader in water-saving sanitary ware. , Let new and old customers share water-saving toilets and protect people's health!
2 , Ausman shower material

Ausman shower head bathroom using ABS high temperature engineering plastics, the outlet is a silicone, with good insulation effect, easy to clean. Ausman bathroom showers are mostly paired with shower columns. The shower deck uses high-quality, environmentally-friendly fine copper casting to prevent the growth of bacteria. Metal hoses can withstand large torques and pulls and are not easily deformed. Ausman bathroom shower holder can be freely raised and lowered, height can be freely adjusted to meet the needs of different consumers.

3 , Ausman Shower Price

Ausman shower full copper shower shower set AS-2512C36 Reference Price: 1280.00

Ausman shower copper shower set AS-2512C66 reference price: 1580.00

Ausman shower full copper shower shower set AS-2512C81 reference price: 1388.00

Buying Ausman bathroom shower or buying a suit is more cost-effective, with many functions and freedom of choice.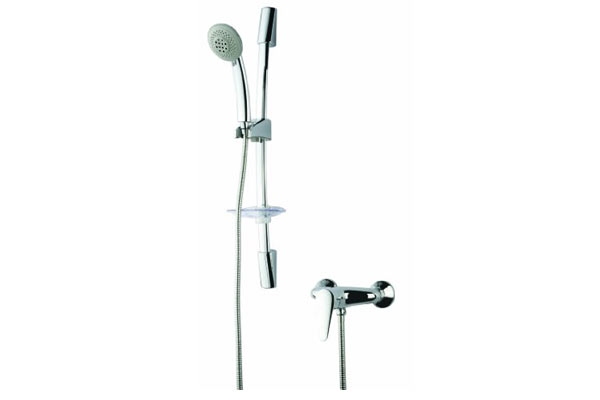 The above is an introduction to the related content of Ausman Shower and I hope to help you. For more information on showers, please continue to pay attention to the information on this site.

Shower head shower

Duplex Steel Flange

Super Duplex Flanges F53/F55
ANSI/ASME B16.5, B 16.47 Duplex Flanges, Duplex Steel UNS S31803 Slip On Flanges, Duplex Steel UNS S32205 Blind Flanges, Duplex Forged Flanges, Duplex Orifice Flanges, Duplex Reducing Flanges
Grade :F51 / F52 / F53 / F54 / F55 / F57 / F59 / F60 / F61, UNS S31803, UNS S32205.
Standard : ASTM A182 / ASME SA182

Size : 1/8″ NB TO 24″ NB

Dimensions : ANSI/ASME B16.5, B 16.47 Series A & B, EN-1092, BS4504, BS 10, B16.48, DIN, etc.

Types : Weld neck Flanges (WNRF), Slip-on Flanges (SORF), Blind Flanges (BLRF), Lap Joint Flanges (SOLJ), Socket-weld Flanges (SWRF), Screwed (Threaded) Flanges, Long weld neck Flanges (LWNRF), Spectacle Blind Flanges Spacer & Blind Flanges, Ring Type Joint Flanges (RTJ), Reducing Flanges, Raised Face (RF) Flanges, Orifice Flanges, Large Diameter Flanges, Custom Flanges, Drawing Flanges, Forged Flanges, Plate Flanges, Flat Face Flanges, ANSI Flanges, ASME Flanges, BS Flanges, DIN Flanges, API, EN Flanges etc.

Class / Pressure: 150#, 300#, 600#, 900#, 1500#, 2500#. PN6, PN10, PN16, PN25, PN40, PN64 etc.

Duplex Flange,Super Duplex Flanges,Duplex Steel Flanges,Duplex Stainless Steel Flanges

Zhejiang Max Stainless Steel Co.,Ltd , https://www.cnstainlesstube.com